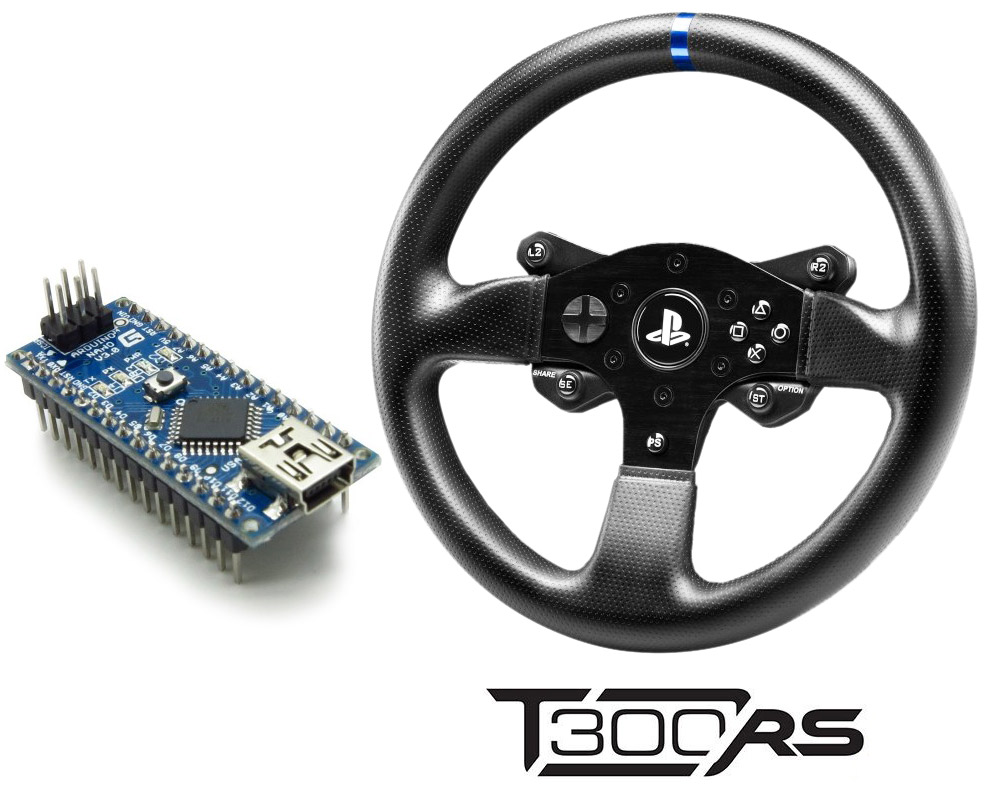 Hiya!
I'm still getting lots of questions about Thrustmaster T300RS stock steering wheel (aka "PS wheel") emulation – Arduino project I've made long time ago, that was tested by several T300 owners, but was never published on my blog. Mainly because 458 Italia arduino emulator from Part2 and Part3 works perfectly fine with both TXRW and T300RS bases (but has Xbox button names).
But as far as there are emails and requests - here you are exact Arduino emulator for T300RS PS wheel.
To keep it short: arduino Nano (or Uno) is flashed once with the attached sketch. After that it just plugs into T300RS wheelbase front PS/2 socket and works. Doesn't need any external power, drivers or USB connection to PC. Yes, works with Playstation console, too. Allows to connect 15 push buttons (11 + 4 for up/down/left/right) – operates just like the original rim.
Refer to the previous posts (Part2 and Part3) for in depth tech details. Or follow the wiring diagram if you just want to quickly make a working device.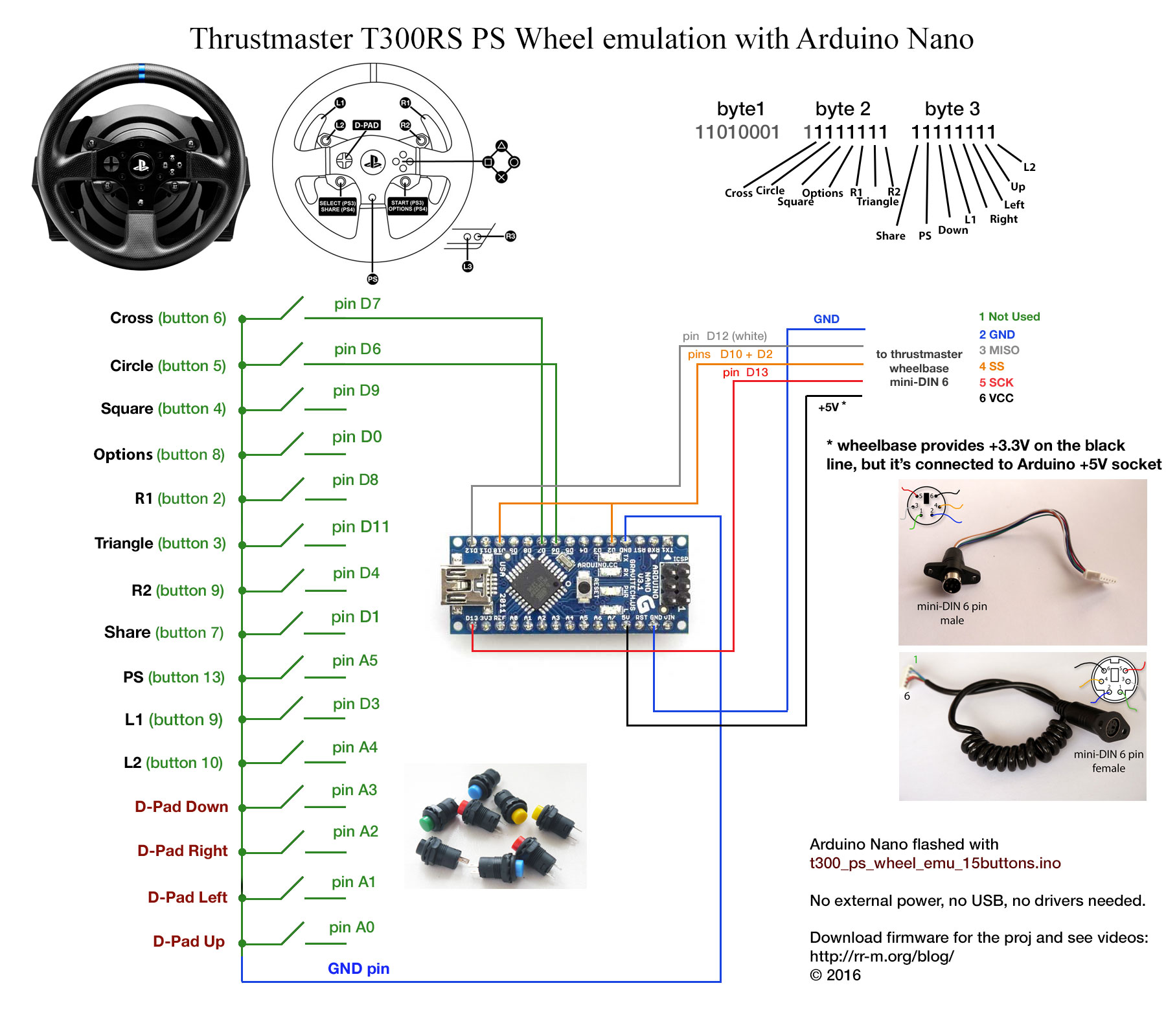 Arduino firmware sketch
t300_ps_wheel_emu_15buttons-1.01.zip (2020-05-06, pins config bugfix)
t300_ps_wheel_emu_15buttons-1.00.zip (old sketch)
Comments
There are comments on youtube or it's always possible to email me directly.